agonia
textos
comentários
membros
Coleções
oficina

Livraria Virtual
clássicos
bate-papo
foto
TopSites Literários
links
links



Leituras Recomendadas
■ A 8th Bienal do Douro sem limites
■ Coisa do Roma - Crônica * Antonio Cabral Filho - RJ/Brasil
■ Razões de sobra
■ Em guarda, sem guardas
■ Ah! Essa tristeza do poeta
■ Do ilusorio e da felicidade
■ Nada sou
■ Tudo em mim é tanto
■ Ninguém vê
■ Coincidência
■ Dança do cisne
■ Teus rastros
■ Meditativo
■ Sou Poeta del Mundo
■ Prémio do Público "Mateus Rosé Sparkling" & Prémio RTP2 Onda Curta para «Apele tac/Silent river»
■ Exibição de filme documental CABALA A KABUL de Dan Alexe


Romanian Spell-Checker
Poezie - Poezii
Dictionar de rime
proza, eseuri, literatura
TopSites Literários
noutati IT, jocuri
Romanian Trends
Laptop

Contato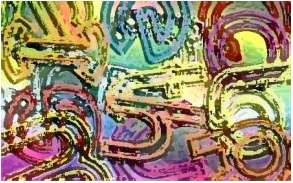 What is Agonia?
artigo [ Livros ]
and what is not

- - - - - - - - - - - - - - - - - - - - - - - - -
por Radu Herinean [raduh ]
2003-11-05 | [Este texto deve ser lido em english] |
Agonia.Net is the crossroad of international literature.
We are a community of writers and critics. This website is based on your submissions and grows on your ideas and your creativity. We experiment anything and everything from the written word to visual ideeas.

You may post any kind of creations on this website from poetry to complex articles as the ones linked with the topics above, and even contests or polls.

Anyone can comment on your postings and you comment on almost any text that you find here.

We are now looking for talented writers for the higher editorial positions. Please register for an account and start posting your creations. We will review and publish, you will post and comment. There are several level of acces and several facilities for members. You can find out all the details in the Policy section of the website.

Please browse the menu on the left to discover the literary content of our website.
On the topics above you will find articles on our main interests and related content.

Please feel free to browse arround and dare to post. Over 20.000 members that post more than 300 texts and more than 500 comments every day in various languages are the proof that you will not be mistaken. This could become your cultural home on the internet.

And you will gently discover a new version of Agonia. With its true meaning and true values.

Join us.